FTLOJ Sponsored Events
Buy Tickets Online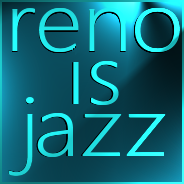 Join us in supporting the love of jazz in the very place where it matters.
Become a member of this great organization and help keep in motion the good sounds and warm feelings of a great, lively city. Help us promote the finger snapping and toe tapping emotions that shrink all the gaps between us. Can it be that, simply through the pure sweet sounds of our crazy, collabrative effort we can make the world a better place for everyone listening? It's worth a try! Together, let's accelerate Reno's music renaissance.
Membership has its rewards, too, like discounts on sponsored events, bi-monthly newsletter, "heads up" on free events, and more. Plus membership helps fund and perpetuate the jazz culture we all love.
CURRENT & UPCOMING EVENTS